1. To submit a full paper, please go to jurnal.ugm.ac.id, then click "Register".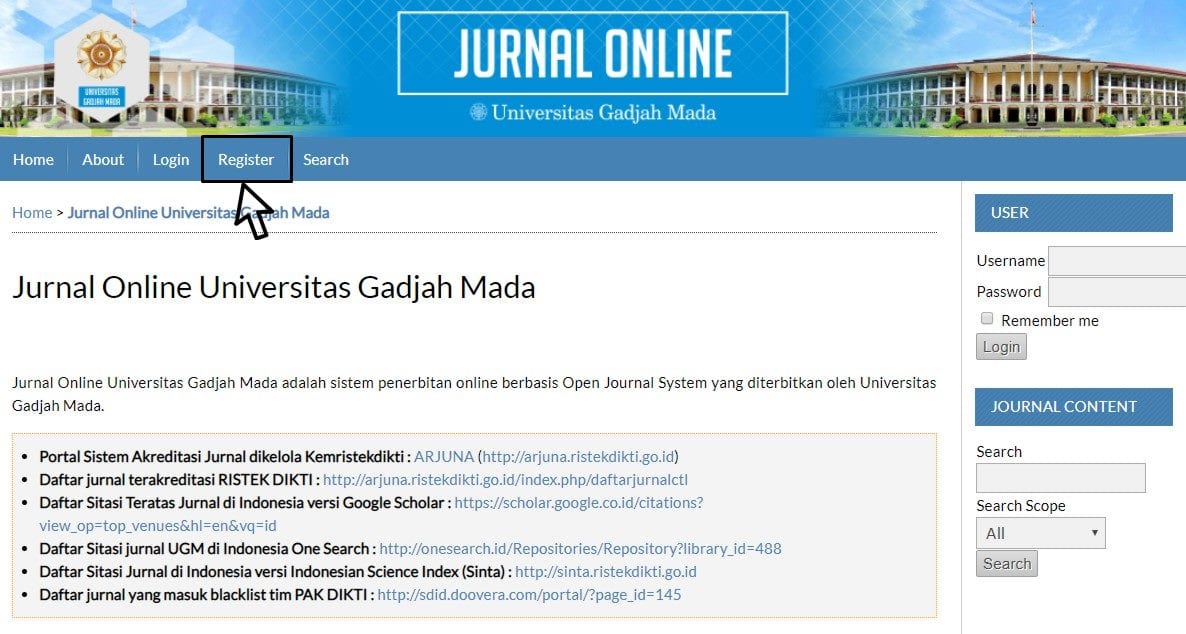 2. You will be asked to select a journal to register. Scroll down and select "Indonesian Journal of Chemistry".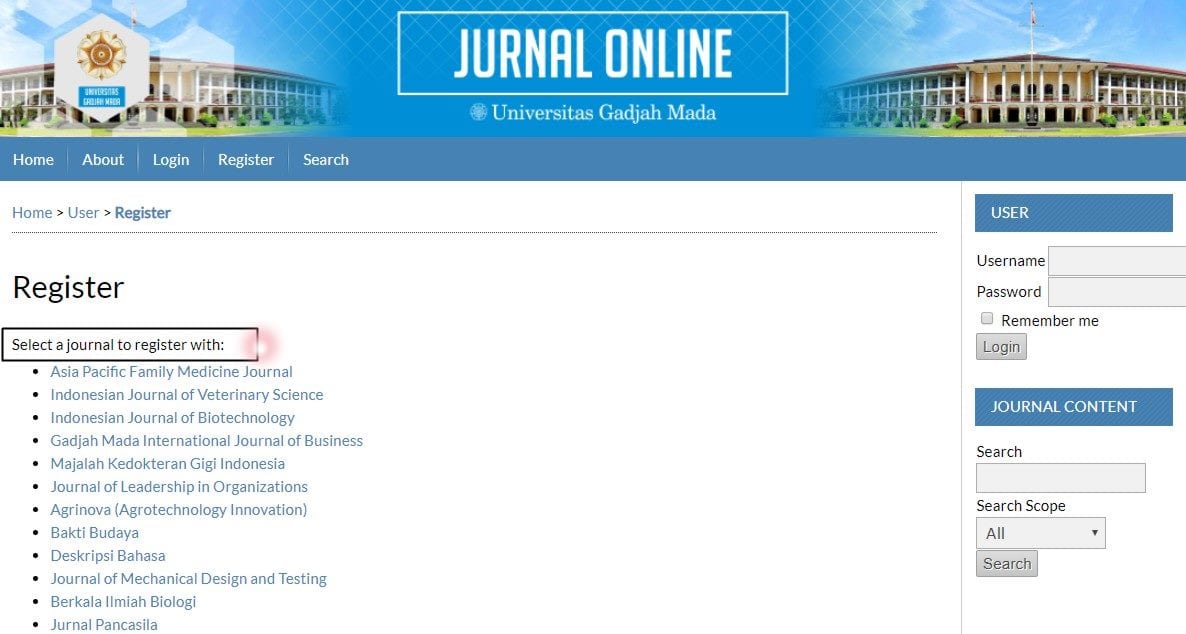 3. You will be directed to the "Register" page to create an account.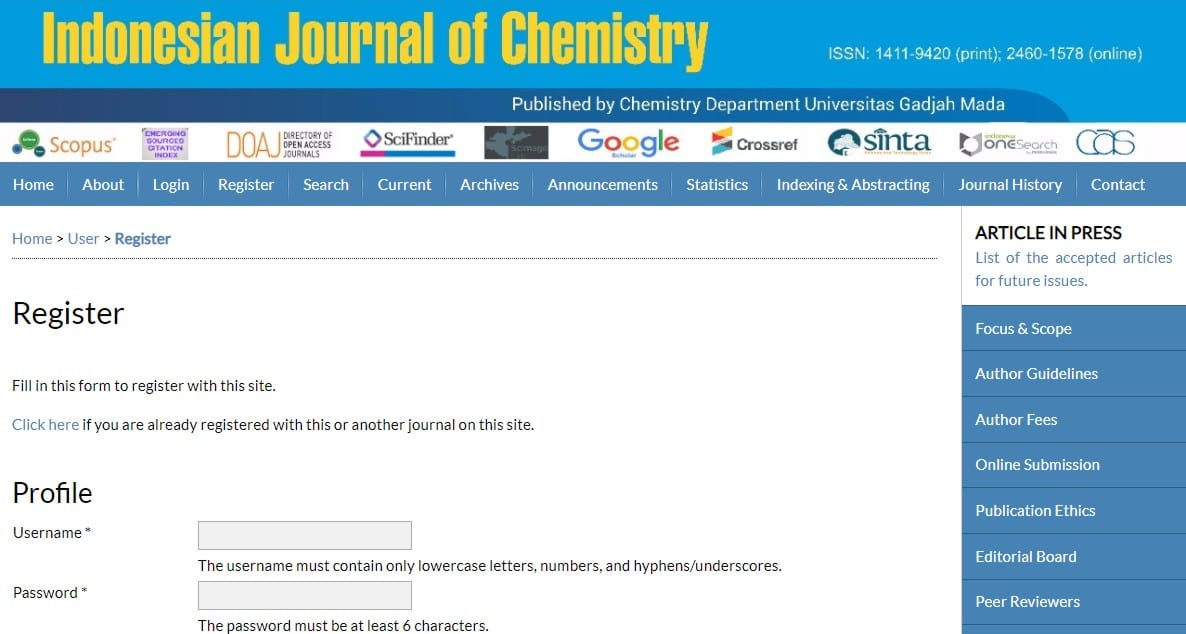 4. Complete the form then press the "Register" button at the end of the form.
5. You will be directed to the "User home" page. Click "New Submission".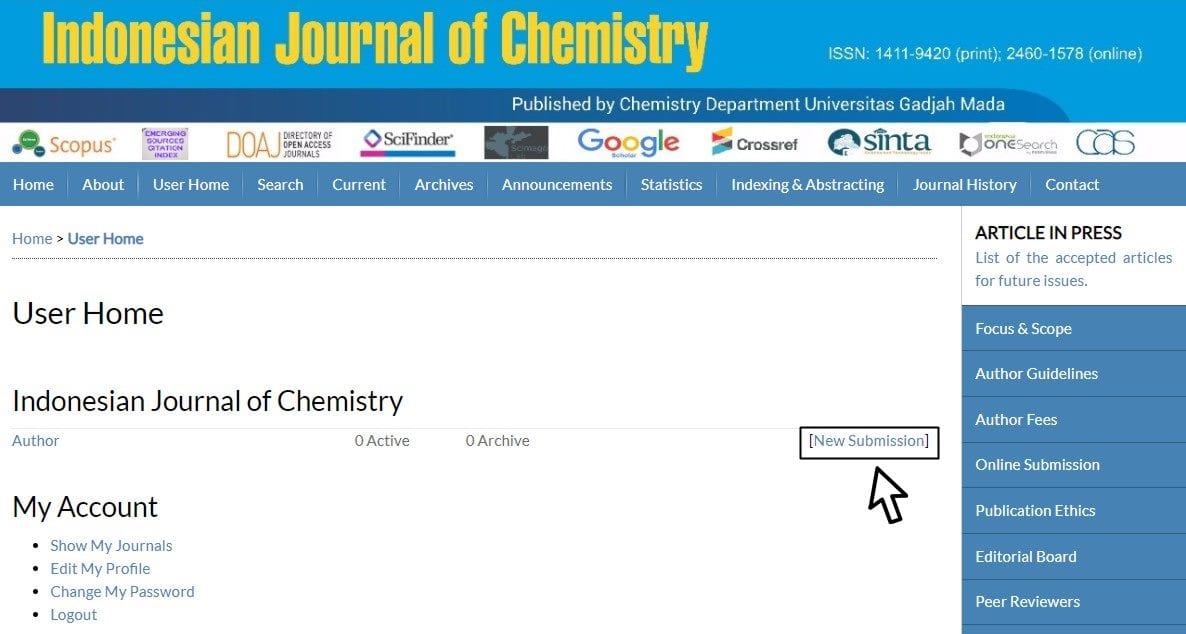 6. In the "Journal Section", select "ICCS 2019".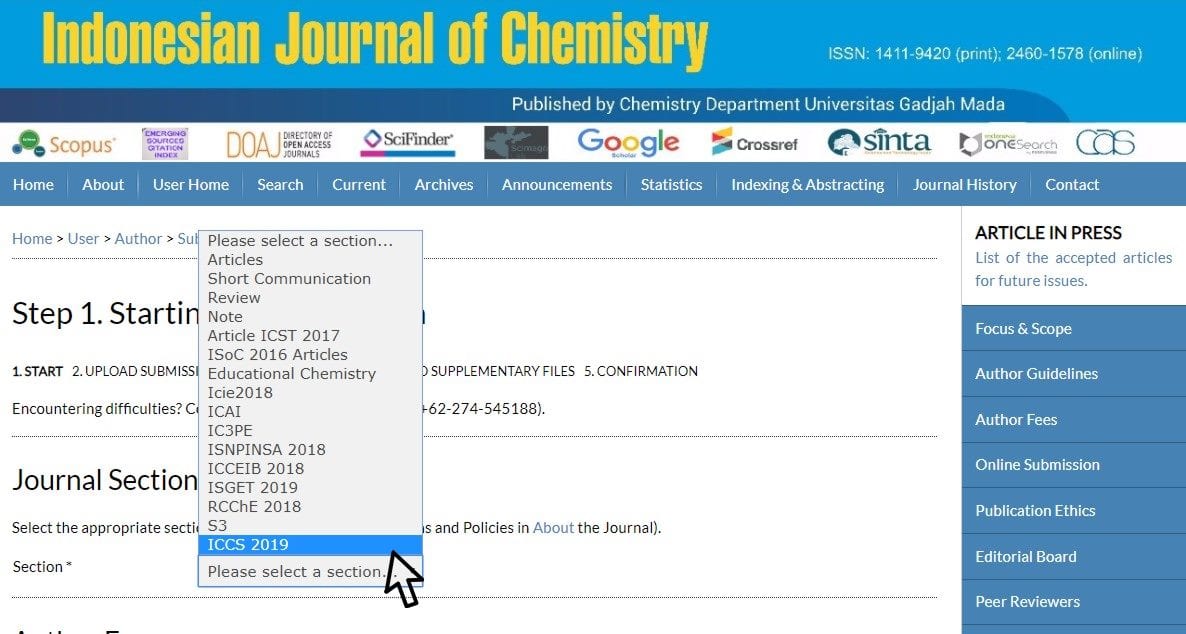 7. Follow step by step to upload the submission according to the directions on the website.